Heart of Dinner Raffle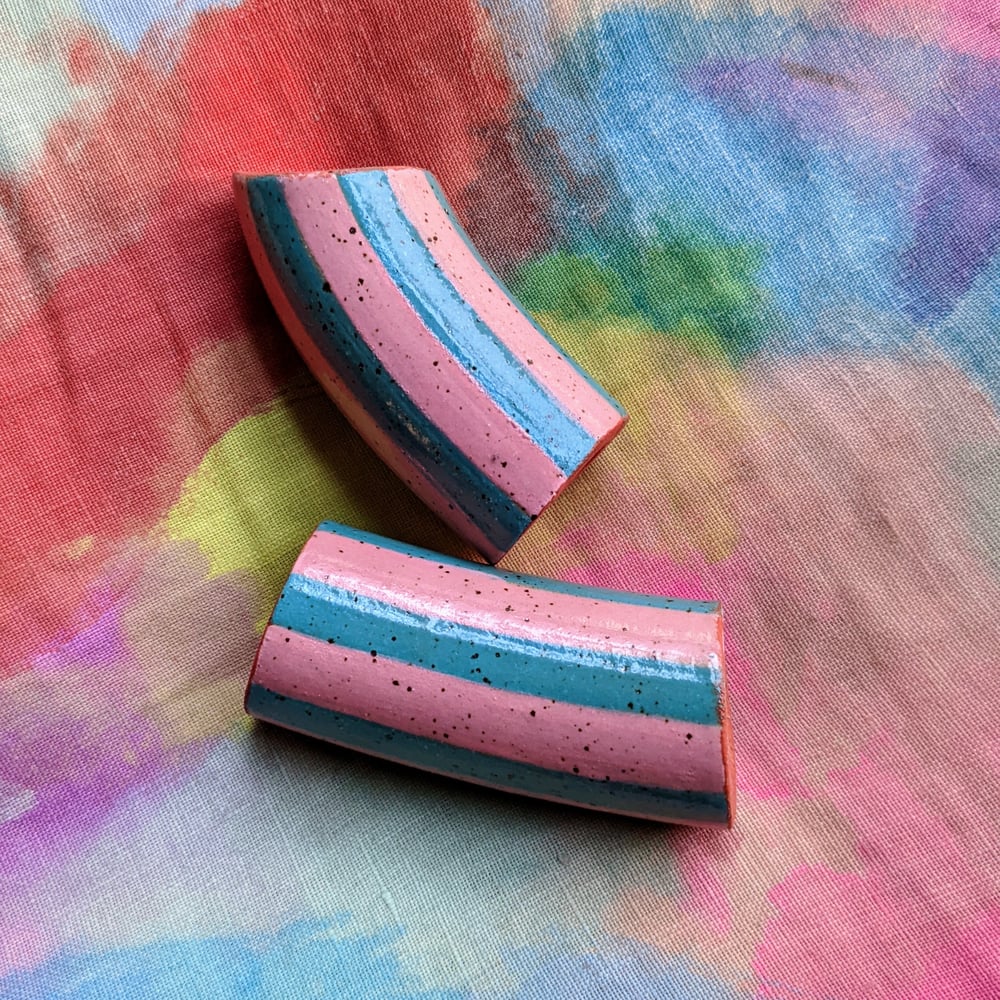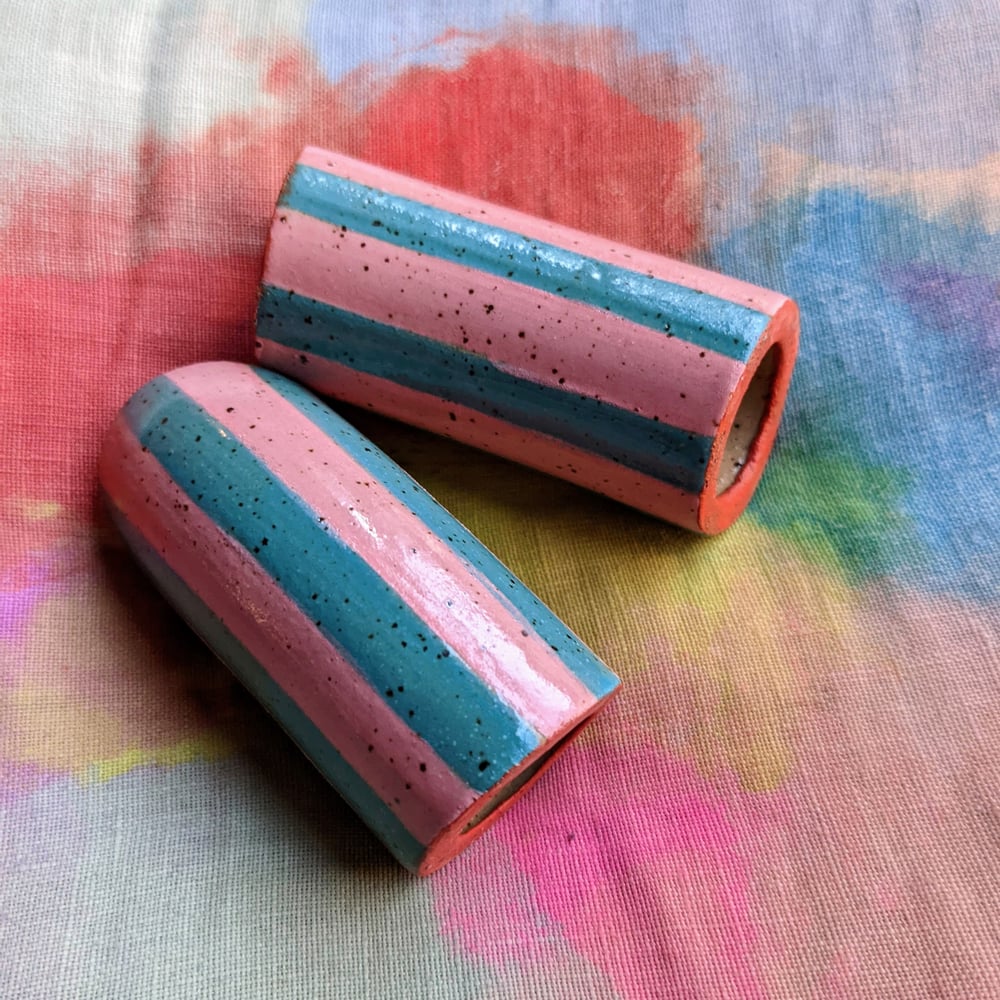 We offer items for a raffle on a bi-monthly basis, and the proceeds go towards causes that seek to assist marginalized communities. This is our last raffle of the year! We want to do something a little different since it's the holiday season. We are raising the raffle ticket from $3 to $5 and the winner of the raffle will receive both Lo Lo Tongs! Keep one for yourself and gift the other to your favorite person.
Lo Lo Tongs in Sorbet Stripe
blush pink and turquoise stripes on the body & orange painted sides
leather cord | brown speckled clay
both measure approximately 1.25" X 1.25" X 3" (large)
100% of all raffle proceeds will be donated to Heart of Dinner, a mission that is near and dear to our hearts. The raffle will end on Monday, December 27, 2021. Open worldwide. Please share!
Heart of Dinner
"Founded at the onset of COVID-19, Heart of Dinner works to fight food insecurity and isolation experienced by Asian American seniors—two long-standing community issues heightened by the pandemic.
We now serve elders in Lower Manhattan, Brooklyn, and Queens, delivering weekly hot lunches, fresh produce, and bulk ingredients while supporting local small businesses during their COVID-related recovery process."
Perhaps you would like to donate to the organization directly. If you email sfuceramics@gmail.com your donation receipt, you will be allotted raffle tickets.