Satellite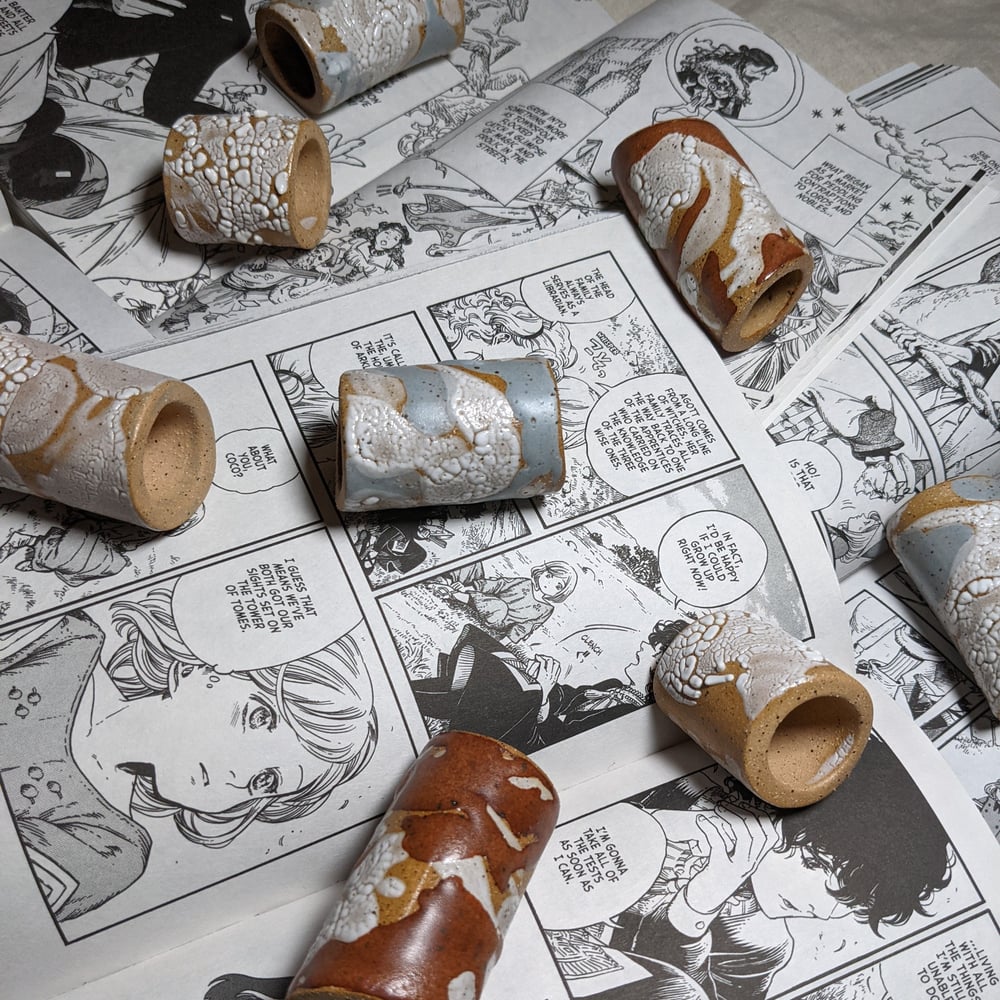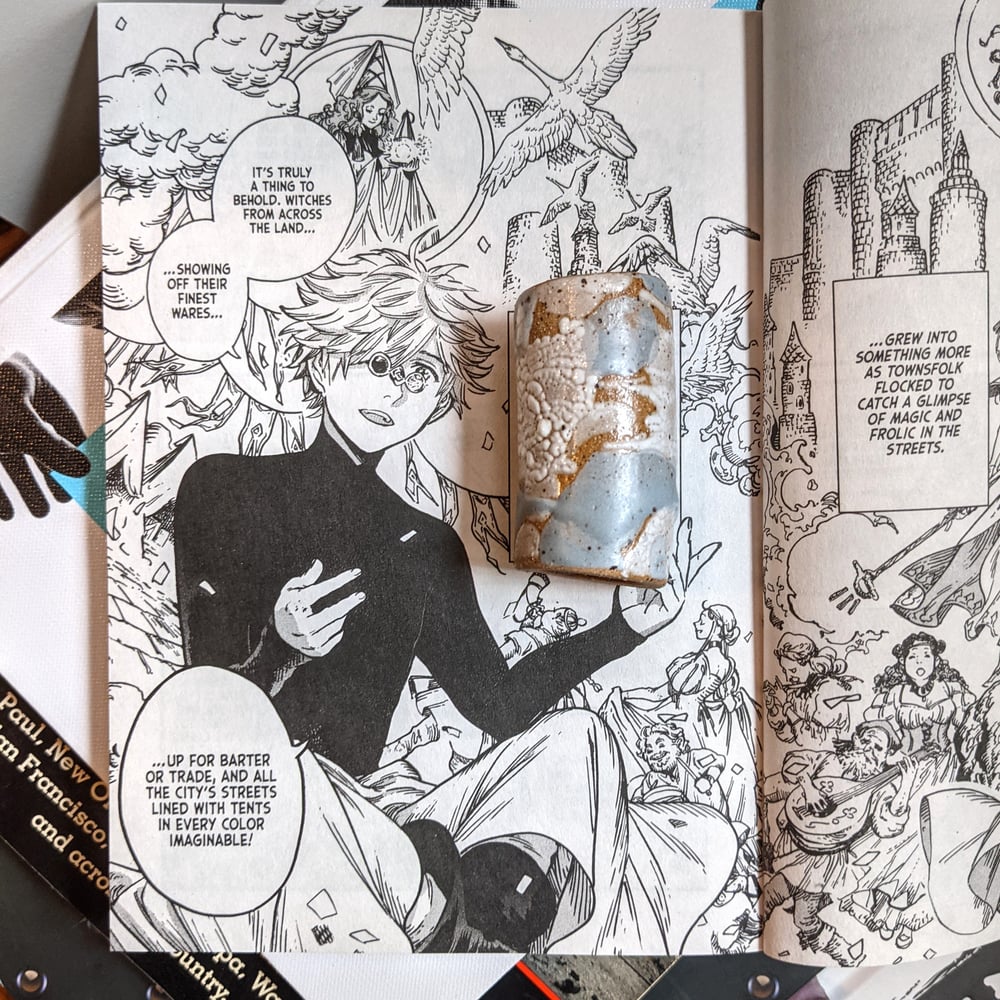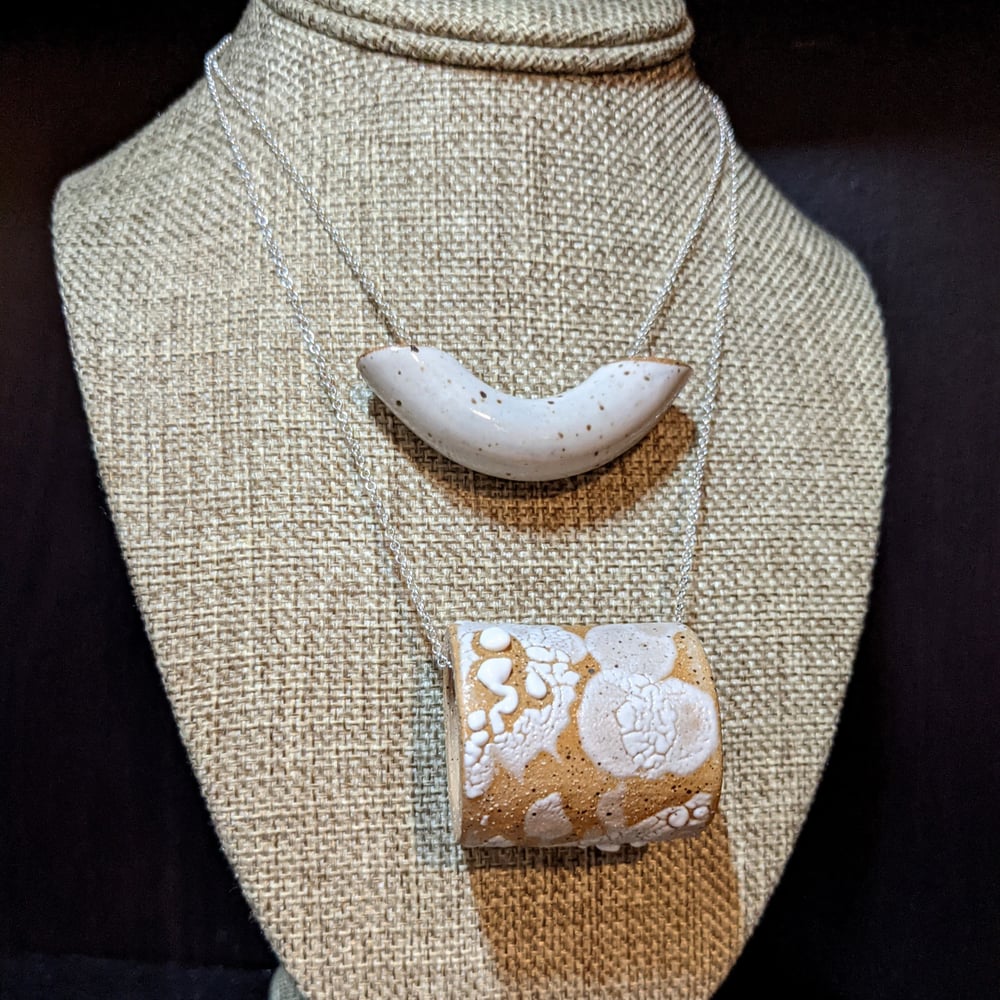 This handcrafted tube pendant is glazed all the way around in a combination of Creature (white crackle beads) and Star Anise (matte warm brown) or Daydream (matte light grey blue). The crackle glaze adds a 3D element to the surface. You'll probably find yourself rubbing this Lo Lo Tong often.
See picture 4 for Creature (white crackle glaze only).
Made with brown speckled clay.
Small - less than 2.25"
Medium - approximately 2.25" - 2.75"
IMPORTANT:
Lo Lo Tongs are cut by hand with wire. Some have a natural curve, while others appear more straight. We find the shapes to be organic and perfectly imperfect. While sturdy enough for daily wear, please store it with care due to the fragile nature of the material.
The default cord is leather and measures about 36". Cord color is selected by the maker. If you prefer cotton or need a longer length, please leave a note at checkout.